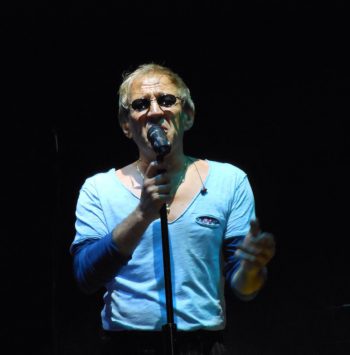 About Celentano's Tribute
Adriano Celentano is a great "talented maestro", who has conquered the hearts of his audience with his unusual manner. Careless husky voice, the way he walks, the Italian passion, his looks and  "rude boy" charm – those are the signature marks of Adriano Celentano.
Adriano Celentano is unique and original as an artist, singer or composer.
The event organisers and guest are guaranteed to feel the full energy and have their hearts filled with joy by booking Adriano Celentano show tribute with Adolfo Sebastiani on official website, that is personally responsible and guarantees a fantastic and unique show to Adriano Celentano himself.
This loved "brand" was born on 6 January 1938 in Milan during festivities and fun. The Milanese days of childhood were quickly over. As soon as a little boy turned 12 he had to leave school and start working in watch repairs. Adriano Celentano took his first creative inspiration from a very famous American comedian and actor Jerry Lewis. Adriano spent years mimicking and copying his favourite artist from across the pond.
Sadly, these days the audience does not get a chance to see now elderly Adriano Celentano, as he is too attached to his lovely wife and their beautiful villa, he is also extremely scared of flying. The demand and love for his shows is still extremely high however and there are so many tributes working in Eastern Europe. Adriano Celentano is not against his doubles, as that's how he initially started his own career. He only says that you have to copy masterfully.
People will always come to see Adriano Celentano's double, but the show has to be performed in an excellent manner. Only Adolfo Sebastiani can do that. By booking a show of "Adolfo Sebastiani tribute Adriano Celentano" on official website you show respect to the master himself.